Panasonic electric lock for automatic door
Panasonic special electric bolt lock for automatic door-Panasonic access control electric lock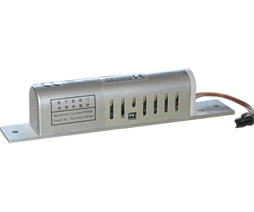 Close and lock, delay 0~9 seconds (adjustable) to avoid jamming
Unlock the door to open, delay 2 seconds to prevent jamming
Switch signal input, can be connected to access control system and remote control device
Technical development specifically for various operating states of automatic doors
Stable and reliable performance, not easy to malfunction
Power-off open safety electric lock
Built-in optical coupling contact, the door will be automatically locked without opening within 5 seconds
Mounting bracket with electric lock, stable, convenient and simple installation
Technical Parameters
| | |
| --- | --- |
| Lock body size | 205×35×40(mm) |
| Cylinder size | 16mm (projection length) × 16mm (diameter) |
| product weight | 0.8 kg |
| Material selection | High-strength aluminum alloy and stainless steel |
| Operating Voltage | DC12V |
| Instantaneous current | 780mA |
| Working current | 280mA |
| Delay setting | 0, 2.5, 5, 9 seconds (adjustable) |
| Signal output | With special delay output signal |
| Security type | Power off and open the door |
| Protection performance | Dual current protection, built-in reverse surge protection function |
Panasonic electromagnetic lock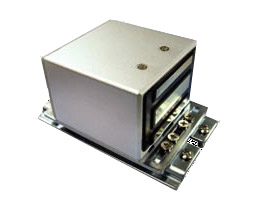 ■ The body design of the whole machine is convenient for installation, and the demagnetization design has no residual magnetism.


■ The width of the body is adjustable (59mm~89mm), and it can be used with automatic door aluminum slot.
■ In addition to the up and down adjustment of the adsorption board mounting frame, it can also be adjusted front and rear, which is convenient for adjustment and installation in accordance with the body.
■ Contains optical coupling external door open delay input button contact, anti-interference and easy to install out switch.
■ The maximum tensile force is 80 kg (175LBS), and the current consumption: 150mA (at DC12V).


physical dimension

■ Lock body: 110mm (length) *89mm (width) *56mm (height)
■ Adsorption plate: 40mm (length) * 65mm (width) * 136mm (height)

■ Total weight: 1.1 kg.

| | | | | |
| --- | --- | --- | --- | --- |
| Model | Lock size (mm) | material | Operating Voltage | Current |
| NACS-DS100 | 205×35×40 | High-strength aluminum alloy and stainless steel | DC12V | 280mA |
| NACS-CS100 | 110×89×56 | High-strength aluminum alloy and stainless steel | DC12V | 150mA |
Panasonic sensor door remote control-Panasonic sensor door special remote control
Remote control receiver controller (NACS-YK-300) and remote control transmitter (NACS-YK-301)
Multi-function
can realize the control of the three operating states of the induction door: normally open, normally closed, and normally open and closed.
It can realize the linkage with the access control system and the electric bolt lock.

Combining professionalism with market demand, it is specially developed for induction doors with mounting brackets.
Stable and reliable performance, not easy to malfunction.
Convenience
remote control, convenient and fast.
Small size, simple and convenient installation.



Technical Parameters
| | |
| --- | --- |
| Operating Voltage | 12V+0.5V |
| Working current | <7mA |
| Operating temperature | -25℃~65℃ |
| Receiving sensitivity | -100dBm |
| working frequency | 315MHZ |
| Output current | <10A |
About Us

Product list

TEL:+8621-68568185  68567085 北京,广州,深圳,天津,重庆,成都 武汉,西安,东莞,沈阳,青岛,佛山 杭州,苏州,南京,郑州,长沙,合肥,芜湖